How Much Time Do You Waste Faffing About In Canva?
Canva is a brilliant money-making business gift to us all.
You can create eye-catching digital assets for your business.

Use them to market yourself, or sell them and make money.

You can create simple but scroll-stopping videos (did you realise that?)

And, clients are keen to hire freelancers with confident Canva skills.
BUT these things are only possible if you know what you can really do with Canva.
I'm sure you have grown your Canva skills slowly through trial and error.... and a lot of time-wasting frustration too!
You've done well to learn what you have on your own so far,
But you feel like there is so much more you could do.
You have great ideas for some PDF's and workbooks, attractive client documents...

You see others sharing cool images, and some fancy effects and wonder how on earth they did that? Is that possible in Canva, you wonder to yourself?

You are sure your photos could look better and...
What's all this about creating videos in Canva???
So you pop into Canva and start trying to bring your ideas to life...


Sadly, it takes you forever, with lots of faffing, even trying to keep text where you want it to stay, and why does lining stuff up seem such a trial!
Of course, you can learn all this from YouTube... But who even has the time to wade through all those out of date, rambling videos?
Isn't it time to move beyond the 'samey' social media graphics and get Canva working harder for your business?
Cut Out Your Learning Curve
This course is your simple, no-stress, step-by-step FAST PATH to confident creating with Canva!
learn the timesaving tips & tricks
watch your skills build while having fun
finally learn how to make a range of videos
follow practical projects for inspiration
create business assets that you can sell
practice, feel confident & offer new services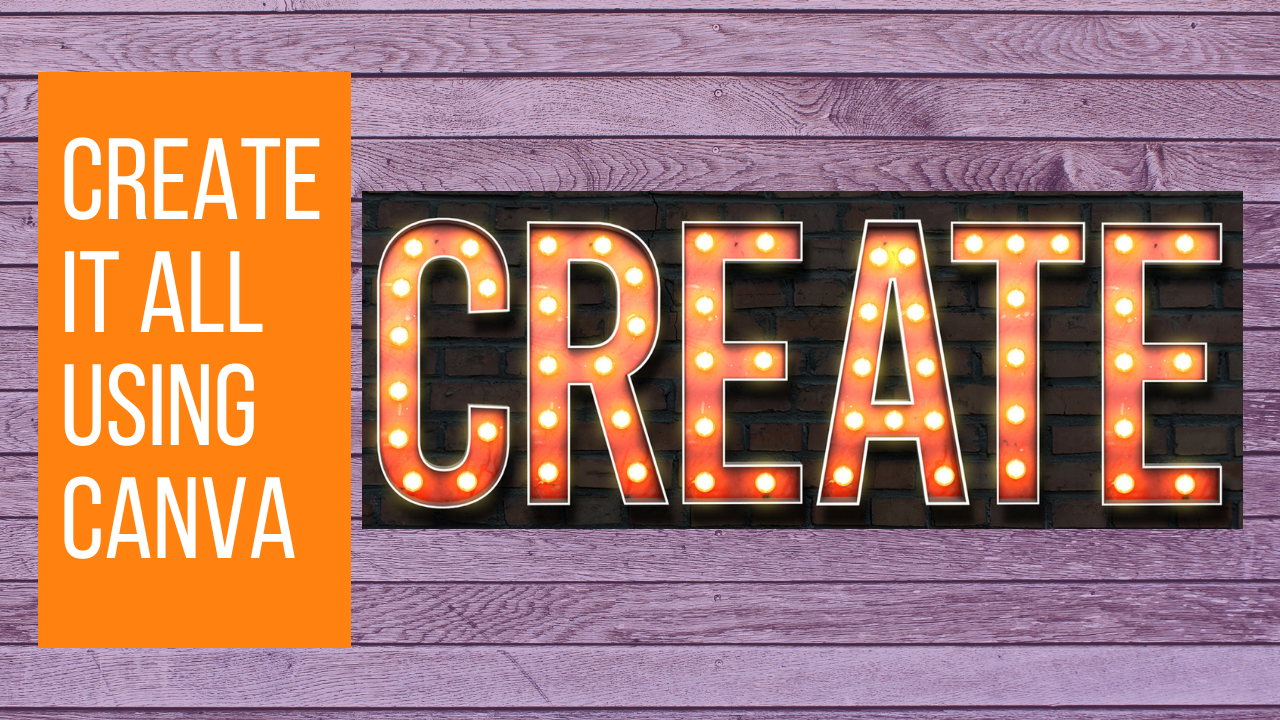 This Course Is For You
Here's What's Included...
What You Learn In Each Module
Module 1: Canva Introduction
Introduction To Canva
Licence & Copyright
Tour Of Canva.com
Tour Of Canva Resources
Tour Of Canva Account
Using The Search Function
Module 2: Creating Graphics
Using Templates & Search Filters
Editor Side Bar
Using The Editor
Working With Colours
Making Basic Changes
Working With Elements
Using Fonts & Text
Font Pairs & Grouping items
Photo Editor & Effects
Creating Mockups
Using Frames
Using Grids
Download & Use Your Graphic
Module 3: Creating Documents
Doc ideas, Rulers, Guidelines & Margins
Working With Multiple Pages
Formatting Multiple Pages
Using The Copy Styles Tool
Positioning text
More Working With Shapes
Lining Up & Spacing Elements
Images In Frames & Links On Buttons
PDF Editor
Charts & Infographics
Module 4: Creating Presentations
Presentation Design & Backgrounds
Transitions & Notes
Using Your Presentation
Present Options & Canva Live
Using Presenter View
Present & Record
Creating A Playlist
Presenting As A Website
Module 5: Creating Videos
Adding Animation
Working With Music
Video From Multiple Pages
The Story Of Batty Bat
Canva Video Format & Adding Video Clips
Editing Video With The Timeline
Getting Fancy With Frames: Images
Getting Fancy With Frames - Videos
Module 6: Getting Organised & Maybe Go Pro
Team Working
Folders & Templates
Brand Kit
Transparent Background
Background Remover
Magic Resize
Outline Around A Person On Youtube Thumbnail
Pop Out Of Frame On Youtube Thumbnail
Content Planner
Digital Portfolio & Design Challenge
Hello, I'm Susan Weeks & I'm Cheering You On!

I'm so excited to support you as you learn Canva and add opportunities into your business!
It was early 2015 when I first started using Canva and have created nearly 3000 creative business assets using it.
Technology and training have been the focus of my entire career - corporate and online business. I LOVE teaching the 'techy stuff' so bringing this course to you is an absolute JOY for me!
But my mission is that you take these skills and ideas, take action and ultimately make more money through them!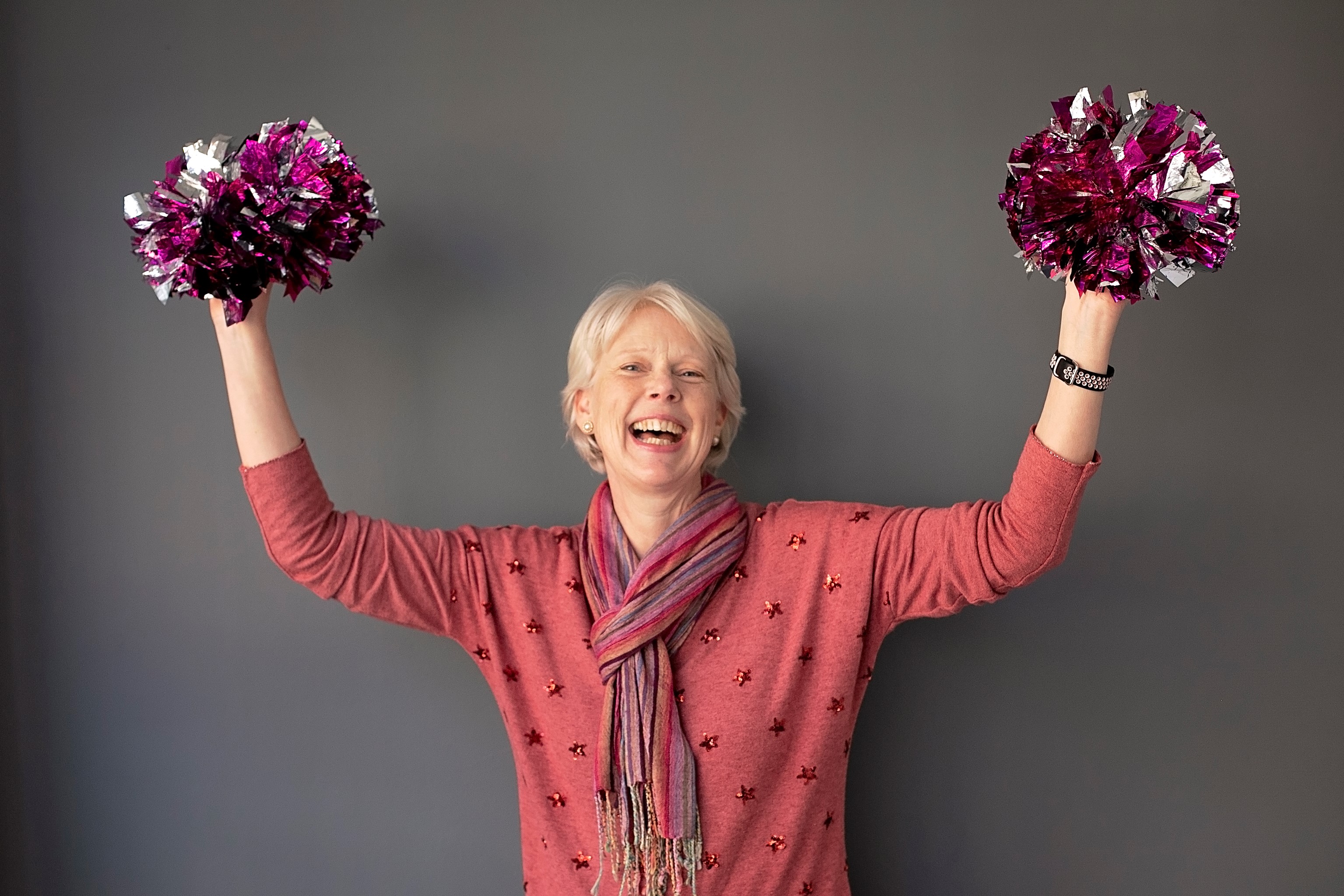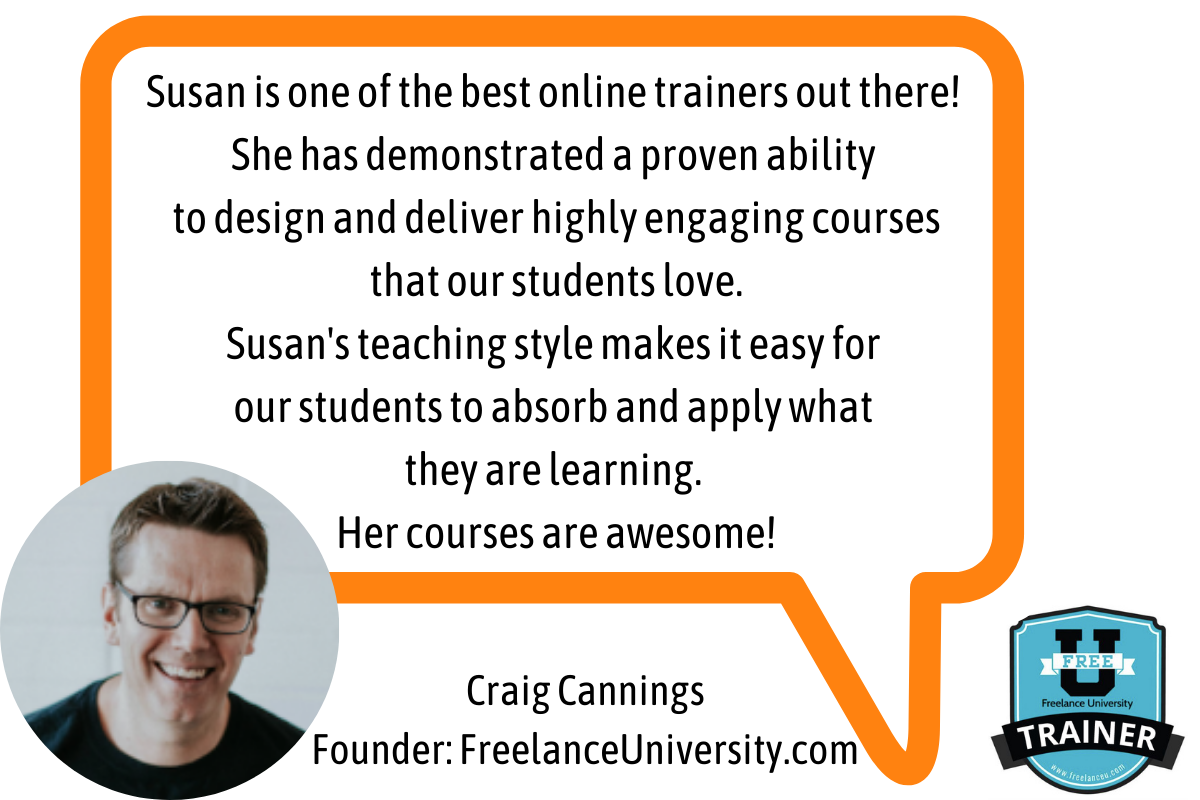 Practical Well-taught Training So You Learn What You Need To Get The Job Done!

I feel your pain! You don't have to suffer with anymore crappy training. Honestly.
No babbling geek speek.
No fast random mouse wiggling.
No time wasting.
Plenty of support & guidance.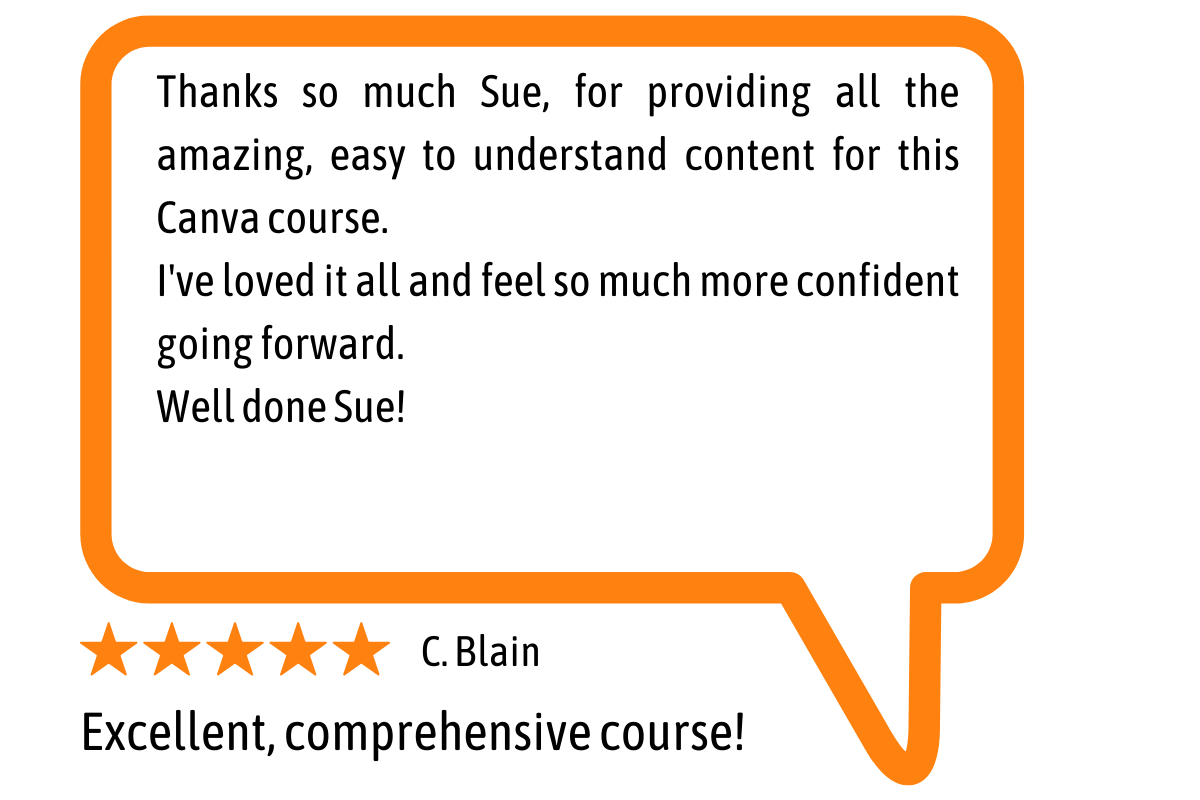 Excellent, comprehensive course!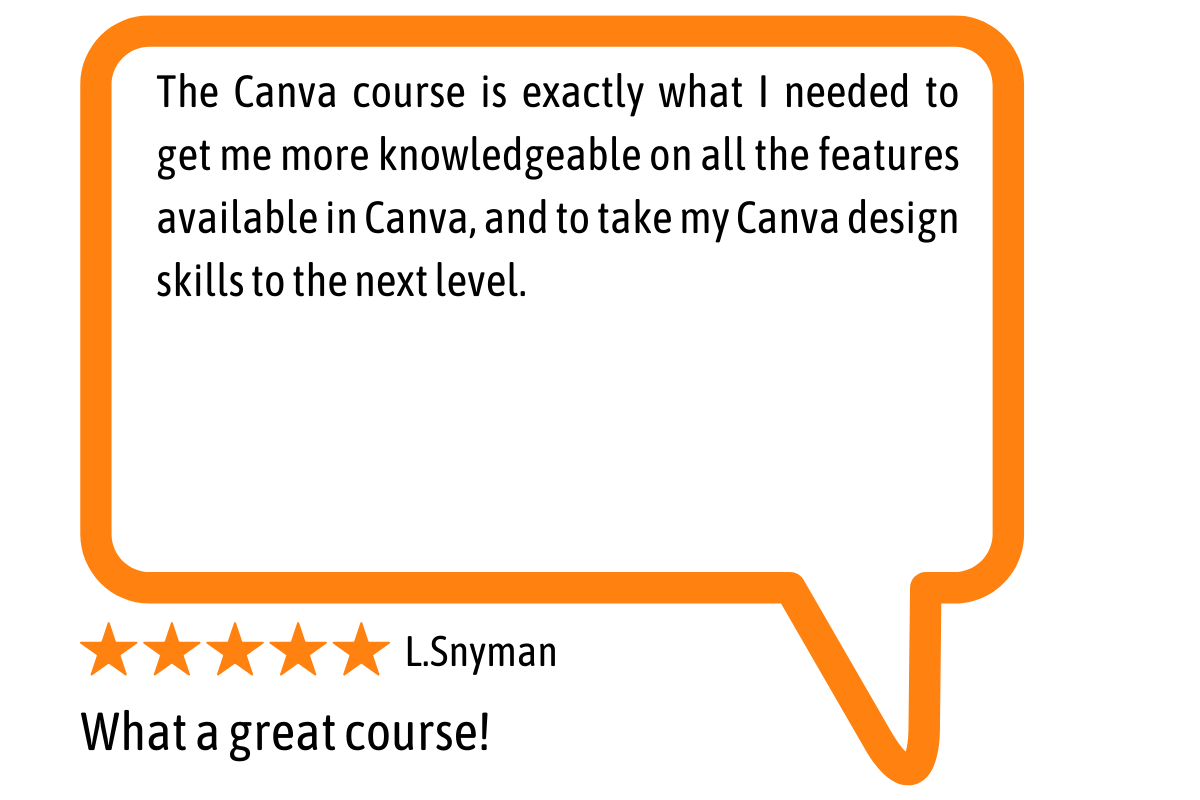 What a great course!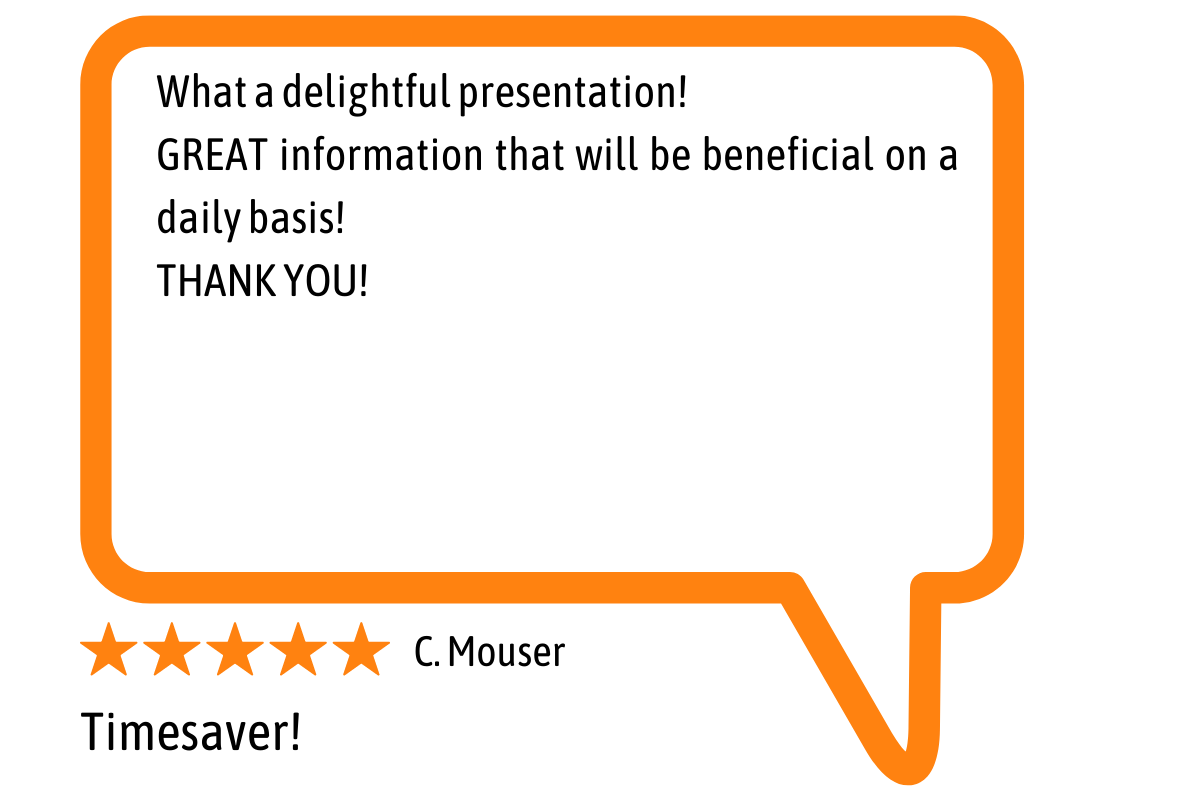 Timesaver!
Frequently Asked Questions
I've been using Canva for a while, is this course still suitable for me?
It depends upon what you have been doing in Canva. Can you do all of the things listed in the modules? Do you make videos? Are you quick, efficient & confident creating all types of digital items? Many people say to me when I show them something in Canva, "oh I didn't know you could do THAT in Canva!"
I'm a complete Canva NOVICE, is this course suitable for me?
Absolutely! It takes you from the basics and builds your learning & skills step-by-step in short well-designed tutorials.
And you always have my support if you are stuck!
When does the course start & finish?
The course starts now and never ends! It is a completely self-paced online course - you decide when you start and when you finish.
What if I 'fall behind' - is that a problem?
'Falling behind' doesn't happen in this course because you work through it at your own pace.
However, there are regular live Zoom Q & A sessions to provide additional support and encouragement so attending these will help you keep your momentum going so you keep going and TAKE ACTION to apply your learning.
What if I can't attend the live Q&A sessions?
Life happens. We are in different time zones. So please don't worry. You are welcome to submit your questions within the course itself to get a quicker response from me.
How long do I have access to the course?
How does lifetime access sound? Well to be more specific, you have access to the course for as long as it exists online. You also get all updates too. After enrolling, you have unlimited access to this course across any and all devices you own. If I decide to retire this course in the future, you will be given plenty of advance notification and be advised of what your options are. OK?
Do I have to upgrade to Canva pro to take part in this course?
NO! I've used FREE Canva account since 2015. I recorded most of this course using my free account.
I only upgraded to Canva PRO after I did this course, and one of the main reasons was to get access to all the photos, video clips and music tracks. I used other little online tools to remove backgrounds and stuff. But I do think that Canva Pro saves me a lot of time and messing about - which is well worth it for the small monthly payment.

Canva seems to change a LOT! Will you keep this course up-to-date?
YES! I keep my eyes open for new features and changes and will do my best to keep this as up-to-date as possible.