Digital Download Products Made Faster & Easier!
You have a vague idea about selling a simple digital product.
You want to focus on the important stuff with no time-wasting.
You want a simple step-by-step process to follow.
I've designed this Workbook JUST FOR YOU!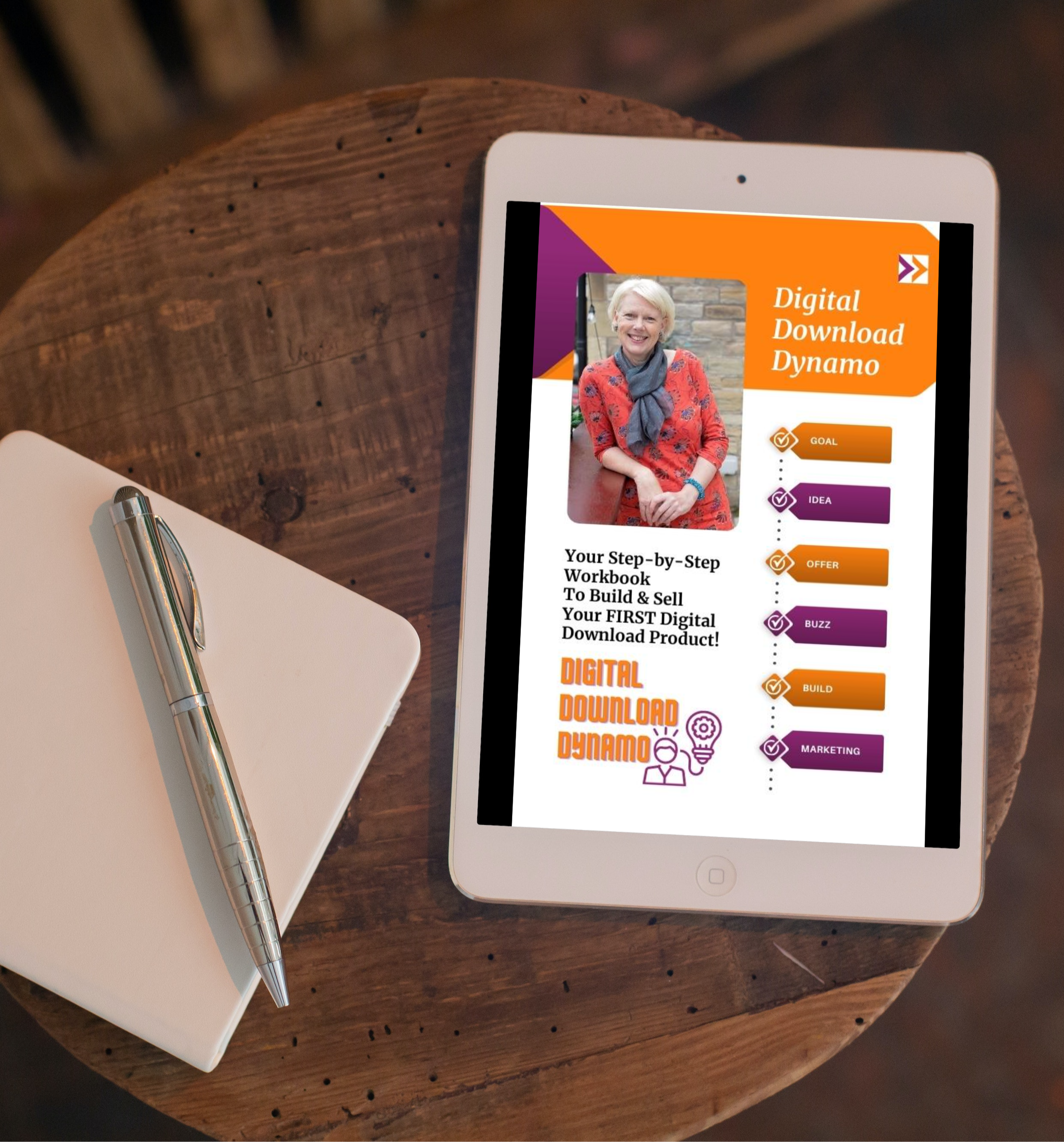 Use This Practical Workbook
Learn Key Information
Do Some Thinking
Take Small Action Steps


You DON'T NEED anything fancy or complicated to get your first digital download product out of your head and making money for you.
It's so easy to fall down the digital marketing rabbit hole and spend months faffing about, spinning round in circles, getting bogged down in 'all the things' and still not getting your downloadable done.
That all stops today with the super affordable
Digital Download Dynamo!

Your Practical Workbook
Over 30 well-designed pages
learn the important points
thinking prompts & questions to answer
practical ideas & resources
steps to follow
how-to's and help